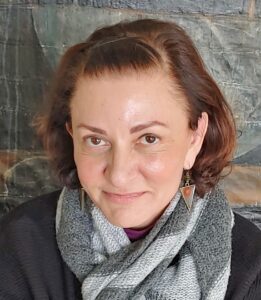 Jessica Ngo
REALTOR – Agent
Awards and Achievements
Member – National Association of Realtors
Member – Northeast Florida Assoc. of Realtors
Member – Northeast Florida MLS
About Jessica
Jessica is an experienced Realtor serving Jacksonville and the entire Northeast Florida community. Besides real estate, she has over 5 years of experience in staging and redesigning homes, as well as totally remodeling interiors. Her joy is in recreating spaces on a thrift store budget. Jessica applies this same attitude when helping her buyers with their house hunt. Finding a gem, for the best value possible, is part of the joy Jessica likes to bring to everyone she encounters in her real estate adventures.
Jessica treats each customer the way she wishes one of her family members to be treated, with integrity, a can-do attitude, and transparency.  She loves the joy of helping you hunt for just the right fit and wants your family to complete their search with a feeling of confidence and satisfaction. No matter if you are looking to sell or buy, you will receive my undivided attention to detail, and mindfulness of time and convenience.
When she is not working with real estate related agendas, Jessica devotes her time to another passion, martial arts. She also owns a dojo in the Mandarin area and love to teach people of all ages the art of Cuong Nhu. This has been a journey of 33 years for Jessica and continues to be a very rewarding place where she can share her love for teaching and learning, not to mention she makes a great security guard while showing you your forever home.
Never hesitate to reach out to Jessica at anytime and allow her to assist you in your house buying or selling experience.
[Provision Error #28.1 - This Showcase IDX website license is currently active in another WordPress install.]