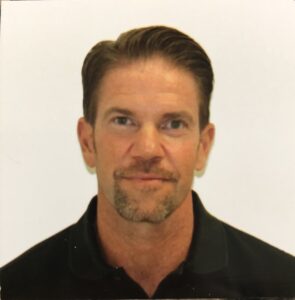 Bruno Greig
REALTOR – Agent
Awards and Achievements
Member – National Association of Realtors
Member – Northeast Florida Assoc. of Realtors
Member – Northeast Florida MLS
About Bruno
Bruno Greig was born in Reading, Pennsylvania but considers himself to be a native of the world due to his extensive moves as a "Civilian" brat. He enlisted in the U.S. Air Force in April 1988 and served for 10 years. He was stationed in Germany, California and Italy. He completed his military time in 1998 and started his Information Technology career as a civilian contractor with the Military Sealift Command (MSC) in Naples, Italy. He obtained his Bachelor of Science in Computer Studies via the University of Maryland in Naples, Italy in August, 1999.
In January 2006, he started his career as a Navy GS Civilian where he continued to provide IT Administration support for NCTS Naples. In March 2008, he joined Commander Navy Region Europe (CNRE). There he spearheaded the installation and provided Project Management oversight for the 25.8 million dollar Enterprise Land Mobile Radio (ELMR) and Public Safety Network (PSNet) deployment throughout the European and Middle Eastern regions. In December 2010, he became the N6 IT Deputy Director where he served until his transition back to the United States (Jacksonville, FL) in August 2012
Having relocated often in the past, Bruno has a keen appreciation of the trials and tribulations that buyers and sellers go through. He has a strong passion for real estate, and his goal is to make a house your home…a place where memories are made, friendships are built, and family comes together to celebrate the gift of life.
Bruno Greig and his Italian native wife Carmela have three children William (19), Joshua (16) and Taylor (16). He and his family love to travel, live life to its fullest and absolutely cherish spending time with friends and family.
[Provision Error #28.1 - This Showcase IDX website license is currently active in another WordPress install.]